So my first book tag! Found this on Booktube by Gabbyreads based on the great movie "La La Land" with Ryan Reynolds and Emma Stone. Considered doing this tag so that you may know more about what I read and like 😀
So to the questions;
1. Mia – name a character who never gives up on their dream
Hm… have quite a few in mind, but I think the most determined of them all is probably all main characters from Pillars Of The Earth by Ken Follett.
2. Sebastian – name a character who is extremely passionate about what they do
Marasi from the Mistborn spin-off series! She's such a great and inspiring character, who breaks out from the love interest-trope to become an independent character in the series.

3. City of Stars – a book that takes place in your favorite city
Neverwhere by Neil Gaiman, which takes place in London!
4. Musical – name a book you think would make a good musical
Oh this is an interesting question. I think any book would make a great musical, would it be done right. I would have said Percy Jackson and the Olympians, but it's already going to be a musical.
Or no no wait. Good Omens by Neil Gaiman and Terry Pratchett. Seriously, just imagine. Angels and demons duos. An intense action song number starring murderous company trainees. A "I'll make a witch hunter out of you" song. A happy kids' song about making the world more exciting, turning darker until the lead singer kid sings that it's time to end the current world in a nuclear war.
5. Enemies to Lovers – name a fictional relationship where they start off not liking each other
You know, I'm going to pick a platonic relationship (for now) and that would be Shallan Davar and Kaladin Stormblessed from The Stormlight Archive. The scene in which they start bonding is the cutest in all literary history, fight me.
6. A Lovely Night – a book you thought you wouldn't like but ended up loving
Well, I was actually kind of worried about the Mistborn spin-off. Yeah sure, I couldn't imagine disliking a Brandon Sanderson book, but I had (have still) so many feelings about the first trilogy that I couldn't possibly move one, nor was I so happy when I found out it was sorta like a detective story. But I ended up REALLY loving the books. Seriously, I read them all in one weekend, I just couldn't put them down.
7. Start A Fire – name an underrated book that you think deserves more attention.
Well I do have quite a lot on my list. But I would probably say "The Mapmakers Trilogy" by S.E. Grove deserves so much more recognition. The world-building is breathtaking (different continents in different time periods? Hell yeah. And then when we find out more about the world (spoiler so won't tell), I just… wow. This is probably my all time favorite world-building). Not to mention the character developments (the second and third book had me in tears because of what happens to them and how they change), the main character Sophia is just so inspirational. And the fact that the Big Bad is someone who's anti-immigration (aka racist) and wants to close the borders and deport "Illegal immigrants" (does that sound familiar?). Plus take land from Native Americans. Oh and depression is an actual sickness.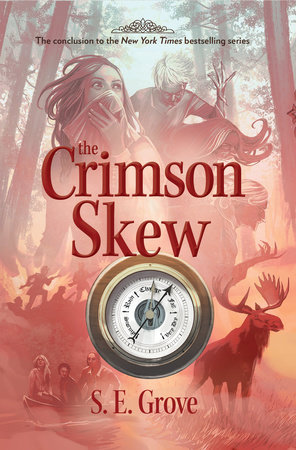 8. "Hollywood worships everything but values nothing" – name a book you worship
Well I'm glad you asked
*Picks up all Cosmere books by Brandon Sanderson and Riordan series*

9. Here's To The Ones Who Dream – name a character who inspires you
Aliena of Shiring from The Pillars Of The Earth by Ken Follett. Oh I could write a whole essay on why I love her so much. She goes through so much, she's broken down to nothing, yet she never stops fighting. And in the end, all her efforts are paid off. She's smart, ambitious, caring…  Aliena is no doubt one of my absolute favorite women in the novels I've read.