Who can't wait for the Beauty and the Beast adaptation with Emma Watson? This book tag was created by AmandasAfterword and is related to the Beauty and the Beast Disney's musical version. Check it out!
Be Our Guest Questions:
1. That Girl is Strange: Name a book character with a unique trait or skill.
Oh I'm picking Steris from the Mistborn spin-off series. From the moment we first met her I just couldn't help but fall in love. What makes her unique is not anything related to power/magical abilities, but her personality. See, Steris has plans for ANYTHING. She will hand you a bunch of documents for any question you may ask her, or not ask her. To quote Wayne,
"- if you ask her to kill a fly, she'll burn down the house just to be extra sure it gets done."

2. Gaston: Name a love interest that you hate.
Ah well. I'm very glad you asked. See, there's no love interest I will ever be able to mind after we met the love interest in this cursed book. This book is the reason I don't trust rating systems.
To simply tell you how much I hate him and how awful he is – I thought through almost the whole book that he was the villain. Yeah. He made uncountable rape threats, was controlling, sexist, lying, abusive, unable to communicate (or, he would never listen to her) etc etc. But oh no. Turned out he was just misunderstood and, after all, just loved her so much! Yay! *pukes*
DON'T EVER READ THIS BOOK. EVER.
3. Crazy Old Maurice: Name a YA book where the main character has a positive parental relationship.
hm… hm… well, that's one hell of a good question (what's with absent and dead parents in YA anyway?). But for this I have to go with Percy Jackson with his mum Sally Jackson from the Percy Jackson and the Olympians series (not Heroes of Olympus though). I mean, the whole first book he goes on a quest just to be able to save his mum. And in the third book we see her driving him to his battle.
4. Invention: What is your favorite Sci Fi novel?
Oh c'mon how can I pick  just 1 favorite?? Alright, to narrow it down I'll pick a stand-alone. And for that I'm picking Elantris by Brandon Sanderson (surprised?) which is a Fantasy/Sci-fi novel. I just love the story line, Sarene is just so awesome, the world is so mystical and great.
5. Great Wide Somewhere: What book has your favorite setting?
Mapmakers Trilogy! The continents around the world in different time periods is just so cool. Not to mention that, well, they're alive…
6. The Beast: Name a book that is not so pretty on the outside, but is pretty good on the inside.
Red Seas Under Red Skies (Gentleman Bastard #2) by Scott Lynch may look like any cheap pocketbook, but it's truly unique and wonderful on the inside!
7. Take me Instead: What is your favorite selfless act or sacrifice in a book?
Kaladin from the Stormlight Archive series is just… I just… can't… he just makes so many sacrifices… and at the end… omg. Won't tell what he does, because spoilers, duh. Read the books.
8. Talking Silverware: Name one of your favorite fairy tale retellings or one of your favorite magical realism novels.
Oh I don't think I've read any fairy tale retellings, and not much magical realism. Except for The Otherlife by Julia Gray, which is actuallya retelling of a norse myth so,
9. Tale as Old as Time: Name one of your favorite classics AND/OR Name a trope you are tired of reading about.
Hamlet by William Shakespeare. That's the only Shakespeare I'vre read so far, and damn do I understand what all the fuss was about.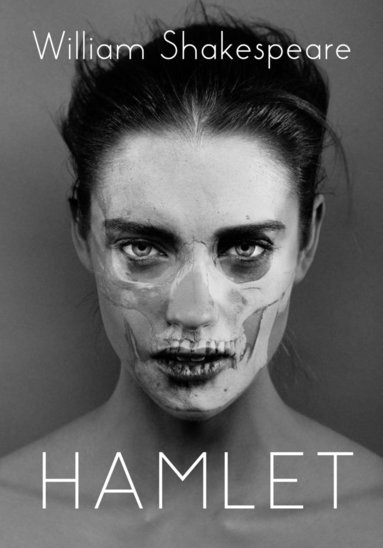 Bonus question – for the trope I'm most tired of is.. well that's a hard one. I seriously have a list of tropes. But since the "perfect girl" trope was mentioned by the tag's creator, I'll pick something else instead. And that is "The love interest" – a character that seems to have only been created in order to be te love interest of the protagonist. Like it's so goddam obvious sometimes, they lack any type of distinguished characterization, the only focus that is about them is their relationship with our main lead. They seem so one dimensional and are just boring. Ah, also – instalove.
10. There May be Something There that Wasn't There Before : Name a book that you didn't think you would like that took you by surprise.
Already answered this question in the previous tag – check it out here!