It was quite a while since I did a book tag, and I found this new one on Booktube created by G-Wizzel Books. Plus, gotta celebrate that my exam went great so reached my grade goal 😀
Questions:
1. Star Lord – An unlikely hero
Captain Kennit from Ship of Magic by Robin Hobb 
Okay, he is far from a hero, but for some, he's one truly. The selfish pirate who dreams of being king and is ready to dispose of anyone who might stand in his way (including those closest to him), accidentally becomes a liberator/freedom fighter which I find as the most hilarious thing ever.
2. Gamora – A lethal weapon of a character
Nightblood from Warbreaker by Brandon Sanderson
What do you mean this question isn't literal? Anyway, Nightblood is a talking sword who can possess you and devour your soul. But on the bright side, all he wants to do is destroy evil. On the other hand, because he's a sword, he doesn't exactly know what evil is…
3. Drax The Destroyer – An unpredictable character
Loki from Runemarks duology by Joanne Harris
Okay do I really need to explain myself on this one? It's Loki, and whatever he appears in Marvel's Cinematic Universe to Neil Gaiman's American Gods,  or whatever he's a hero or villain (or more usually, neither) there is but one thing that is always true to his characterization – don't trust him.
4. Rocket Raccoon – A character with killer strategies
David Charleston from The Reckoners Trilogy
Whatever it's a plan that has been developed in ten years to something cooked up in a minute, David always has a plan. Although he's seen as a person who's all ideas seem to spring up from the depth of Chaos, David actually always has a plan based on strategy. Even though with the 'killer' part it isn't always certain if it's about their enemy, or themselves…
5. Groot – A bad ass character with a big heart
Faith from The Lie Tree by Frances Hardinge
Ohh this was a really tricky one, I had so many on my mind. But in the end I chose Faith from The Lie Tree, because I love her and this book so much and feel like I haven't raved about this enough. Faith begins the book as a naïve, but certainly not dumb, and sweet girl. But as the book develops, she starts change and to set plans in motion to get what she wants. She no doubt grows to be a true bad ass, but at the same time she still has her big heart, even though it lacks its innocence…
6. Mantis – A friendly and powerful side character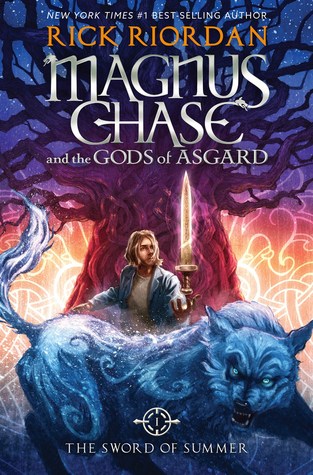 X from Magnus Chase and The Sword of Summer
A half-troll that died fighting animal cruelty, friendly is the least you could say of him. And except being very strong of course, he has other attributes for power…
7. Nebula – A character that puts their mission before their family
A Certain HE from Nothern Lights by Philip Pullman
If you've read the first book I have no need to explain myself, and you'll know of whom I'm talking. Currently on the last, and am still not sure if he's going to be a villain or an anti-hero, but in my eyes, he'll always be a villain because of what he did by the end of Nothern Lights. 
8. Yondu – The annoying character that you cannot help but love
Vivenna from Warbreaker by Brandon Sanderson
Well that was that about not trying to mention the same book twice in a tag. Oh well, at first I kinda liked her, but nothing special. Then she became a bit annoying as she was very conservative and judgemental towards others, without realizing it. But remembering that she was brought up as a princess and future queen, it was only natural. And then came ~Character Development~!
Additional Questions for the fans
of the GOTG comics (these are not mandatory if you don't read the comics): Haven't read the comics but will do them anyway 😀
9. Adam Warlock – A character that thinks they are a god
Lord Ruler from The Final Empire by Brandon Sanderson
Though this one is actually quite a justification. Lord Ruler is THE Big Bad in the book who you just really don't want to meet, spontaneously or planned. He's not a fun type, trust me.
10. Angela – A character who is different from the rest of the squad but is a vital member
Adam Scattergood from Good Omens by Neil Gaiman
Adam is the leader of the ten-year-old squad (+ doggy from Hell) who is still quite different from the others in his little gang. First, he is blonde. Second, he's the Anti-Christ.
So that's that! Feel free to do it as well :D! ❤