It was some time since I last did a book tag, but none really called to me. So why not make my own? This is a tag I came up with while listening to some musical numbers such as 'Wide smile, High Style/C.B.', 'When the chips are down' and other great numbers. I ended up daydreaming about my favourite books getting a musical but since I do lack some means, I thought a book tag would suffice. For now.
So,
YOU ARE PUTTING TOGETHER A BOOK MUSICAL!
Who doesn't love a musical version of one's favourite books? So why not make your own? Every question presents you with one or more choices for what book or set of characters would probably make the best of the musical song trope. All you have to do is imagine how their song would be like, and you'll know if you'd want to see and hear that or not.
(OBS! You are allowed the pick several answers, as the songs can vary a lot depending on the singer (ex. with the "I Want" – song can be either from a protagonist or an antagonist and therefore changes the whole concept)
|Introduction/Opening Song| This song will set the premise of the story but also work as a kind of synopsis (example; "Harry Freaking Potter" from A Very Potter Sequel or "The Gospel Truth I from Hercules). Which book would have an awesome introduction/opening song number? 
Okay, Imma be a bit obvious here and pick The Dark Prophecy by Rick Riordan.  Why? Because the book actually starts with Apollo/Lester recounting the events in the previous book like a gospel/epic with Calypso adding helpful background choir ("A pathetic mortal! Most worthless of teens!")
|"I Am" Song| This is a song to introduce a protagonist (or antagonist), with themselves singing about, well, themselves. Thus establishing their characteristics, role and motivations (examples; "One Jump Ahead" from Aladdin). Which character would have a great "I Am"- song?
This was a bit of a tough one to pick, mainly because there are so many lovable anti-heroes that'd make a great "I Am"-number. But I'd like to see Denth and Tonk-Fah from Warbreaker by Brandon Sanderson introduce themselves to princess Vivenna with a song number. Considering that their introduction was "hi we're your kidnappers" and their weird sense of humour, it'd actually be hilarious to see these mercenaries trying to convince a conservative princess about their questionable profession through a song.
|Parental Love Song|  Nothing's like a mother's love. Or father's. However it is, the parental love song is, usually in most animated musicals, some kind of lullaby where the parent sings about their love, faith, hope and dreams they have for their child, the protagonist ("Deliver Us/The River Lullaby" from Prince of Egypt or "Every Mother's Pray" from Quest of Camelot). Which fictional parent would have the best 'parental love song' number?
I can think of quite a few parental characters whose lullabies would probably stir the hearts of listeners. I decided I'd love to hear a song from Offred from A Handmaid's Tale by Margaret Atwood to her son. Either as she fled with him, or a song praying for his well-being as she is in confinement.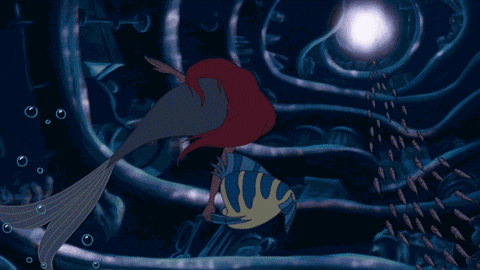 |'I Want' Song| This song can be sung by either the protagonist or the antagonist, it can be either inspiring ("Part of Your World" from The Little Mermaid) or more darker and obsessive ("The Room Where It Happened" from Hamilton). Which character would perform the best "I want" song?
This one wasn't exactly a hard pick for me– there's nothing more I want in life than a song of longing and (lost but found) dreams by Molly Grue from The Last Unicorn by Peter S. Beagle. Her anguished speech when she meets the unicorn has always stuck with me, especially as years go by and still no unicorn has come to me…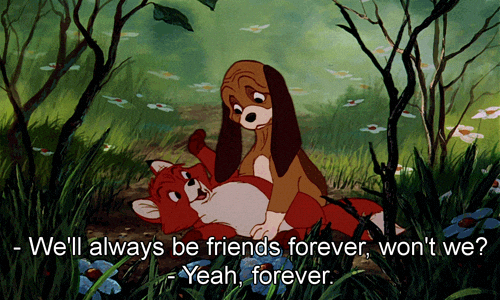 |The Friendship Song| This song number is sung usually by two or more friends together about their friendship and how great they are together (ex. 'Babkak, Omar, Aladdin, Kassim' from Aladdin The Broadway Musical). Which book characters would together make the best 'Friendship song'?
For this one, I'm choosing the absolutely fabulous duo of Niccolò Machiavelli and Billy the Kid in The Secrets of Immortal Nicholas Flamel-series by Michael Scott.Yes, the characters are their historical counterparts. It's actually revealed that Billy the Kid is the one that inspired Machiavelli to live and care, while he himself is a figure Billy looks up to. So I need them to sing together and for each other. Please.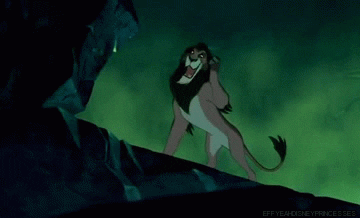 |The Villain Song | Time for the introduction of the main antagonist(s) of the story. The villain song can vary from being just an "I Am" or "I Want" song, but could also be the villain singing while trying to recruit someone (example "Be Prepared" from The Lion King). Which villain would probably have the most iconic villain song? 
So this one is obviously the harder choice. Who to pick? There are so many villains that you just know would make iconic villain songs. I know that I love villain songs with 'style', a bit of humour and a very dramatic and self-confident(/absorbed) villain. So I'm picking two very underestimated villains, Set from The Red Pyramid and Setne from The Serpent's Shadow from The Kane Chronicles-series by Rick Riordan. Both are the poster-immortals of "Affably Evil" and are both very dramatic (especially when it comes to outfit/style choice so kudos to them).
|Crowd Song| This number is a big group singing a song together, and a must for every musical. The song is usually meant to show the conflict in which the big part of the characters are in direct consequence to, and their different attitudes to it. Examples are the several "Facade" songs from "Jekyll & Hyde" in which the people sing about society's questionable norms. But it can also be a way to just introduce a larger set of characters and the environment the main character is in (ex. "Fixer Upper" from Frozen or "That's How You Know" from Enchanted). Which book would probably introduce the best crowd song?
A crowd-song about and from the dangerous court of Caverna in A Face Like Glass by Frances Hardinge would be a great way to establish the lethal position that Neverfell finds herself in. I've read a lot of books which talks of "dangerous courts" but in the end only romanticises them, whereas Caverna's actually makes you wish you'd never have to go there, ever.
|"I Am Becoming" Song| This song is a character development, or sanity-slippage, song where the character who sings this is developing in character as they sing it. Like stated, it could either be inspiring ("Let It Go" from Frozen") or more on the sanity-slippage side ("No Good Deed" from Wicked). Which character would have the best "I am becoming" song?
Why do I make such hard questions? There's plenty of wonderful character developments that could make for great songs. However, after marginalizing my choices (not an author or book I've already picked etc…) I remembered Leo Kall from Kallocain by Karin Boye. I absolutely loved his moment at the end where, where the villainous protagonist walks out into the snowy night, suddenly feeling at peace for the first time in his life.
|"The Hero Sucks" song| Like it says on the tin, this song is usually sung by the story's antagonist about, well, how much the hero sucks (ex. 'Shiny' from Moana/Vaiana). Which antagonist from a book would do the best "The Hero Sucks"-musical number?
Prince Regal in Assassin's Apprentice by Robin Hobb would deliver quite a ruthless one to Fitz, in a more 'down to business' manner than just ridiculing. Trying to drown the boy at the same time would heighten the effect though.
|"The Villain Sucks" song| Oh, so the villain thinks they can give the hero a piece of their mind and get away with it? 'The Villain sucks' song is sung by one or several protagonists about the story's antagonist(s) in a not so flattering manner (ex. "The phony king of England" from Robin Hood). Which character(s) would best put the villain in their place through a song?
All though Kaladin, Shallan, Adolin, Renarin, Dalinar, Hoid et cetera would line up to give Meridas Amaram a piece of their minds in The Stormlight Archive series by Brandon Sanderson, it is Jasnah Kholin who'd deliver the death-blow in an epic "The Reason You Suck"-song to Amaram in Oathbringer.
|(In)love Song/Duet| The two protagonists, or at least one of them, realizes they have feelings for the other, and sings them out! They might sing with each other, sing about each other from distances, or do a solo (example "I Won't Say I'm In love" from Hercules or "I don't know how to love him" from Jesus Christ Super Star). Which character(s) would do a great number about being inlove? 
So obviously we need a love duet where Sophie and Howl from Howl's Moving Castle by Diana Wynne Jones sing about each other as they start to realize their feelings. Sophie would make a great "I won't say I'm in love" kind of number that I never realized I need. 
|The Villain Love Song| Sometimes even evil has loved ones. Whatever it more of a destructive, creepy "stalker with a crush"-type or a redeeming love for the hero(ine), this song number is the villain singing out about his deranged passion, usually containing creepy and threatening implications that'll make you understand why it's a VILLAIN love song (ex. the classic 'Hellfire' from The Hunchback of Notre Dame). Which villain/antagonist would have the best 'Villain love song'?
My vote for this one is clear; Christopher Carrion from Abarat: Days of Magic, Nights of war by Clive Barker. Best would be if it took place in the scene in the second novel of the series. The heroine trapped in a dream, awakens in a strange mansion. She desperately tries to flee from him out in a blizzard, while he pursues her with the option that she can join him or perish. I can almost hear the chilling and creepily possessive song.
|The Counterpoint Duet/Duet Of Difference| One might sing how beautiful life is, another follows how depressing everything is. One sings of hope, another of despair. The Countrpoint duet is not a confrontation song as the two usually are not singing against each other, just singing the same song but contrasting in the lyrics (they can even be at different locations). The point is to show the contrast between two characters (ex. 'My eyes' from Dr. Horrible). Which two characters in a book would have the best counterpoint duet?
Hilarious one would be the counterpoint duet about the wannabe pirate king, Captain Kennit, and his followers in The Liveship Traders by Robin Hobb. Why? Because throughout the whole series, Kennit's actions make him misunderstood in the REVERSE way. People don't see him as the wannabe dictator and conqueror he thinks himself as, but as a saviour and liberator.
Kennit's right-hand man: "Oh there stands our hero, noble plans to liberate ~"
Kennit, standing alone by the prow: "My right-hand man I shall decapitate ~"
|The Dark Reprise| Sometimes an upbeat, positive song sung previously can take a dark turn. It can be sung by both the same character or some other character, indicating a downer character development, making a contrast between the hero and villain, or just a darker turn on the story (ex. 'The Last Day Of Summer' in The Lightning Thief has a dark reprise of 'Good Kid'). Which character would have the best 'Dark reprise' in a book? (PS. Hard time coming up with an answer? Think about a previous answer (ex. 'I want/am' song), which character in the same book would do a dark reprise of it?
Oh, there are so many good options, I'm actually gonna go with the Sleepless from Edgedancer by Brandon Sanderson. From a fun and goofy song about a subject he brought up earlier in the novella, to a nightmare fuel reprise near the end. Kids, always ask yourself why a person ask a specific question.
|Grief Song| It's the tear-jerker number where a character (usually the hero) sings about their losses, maybe about a break-up or another character's death (ex. 'It's Quiet Uptown' from Hamilton). Name a book/character that would have the best 'Grief song'.
Oohhh so many. I mean, how many book scenes haven't broken hearts and shattered dreams? Since Gullstruck Island by Frances Hardinge is my latest read that tore out my heart and smashed it into a thousand pieces, several times, I'm going with it. There are so many options to which part should be made into a song, but honestly, the end with a 'letting go' kind of song for her massacred people would probably have a whole audience in tears.
|Massive Multiplayer Ensemble Confrontation/Finale| Alright, not really the trope name but we're gonna have the final confrontation in our musical be a big crowd song with multiple characters coming together and singing through the climax. It can be like a triumphant or dark reprise (ex.  "Facade reprise 4" in Jekyll and Hyde) or just a final confrontation between heroes and villains (ex. "The Son of Poseidon" from The Lightning Thief, which is also a triumphant reprise of the previous "I am"- song). Which climax in a book would make the most epic number?
The Fire Chronicle (and its 'successor') by John Stephens has everything a finale would need in one of its climax scenes– a mob song part, a 'desperate-call-for-saving' part, the goodbye, and the choice which will make the point-of-no-return.
|Final Love Duet| Ah, the great finale. The conflict is solved and now the loved ones can be united and live happily ever after (until the author publishes a new spin-off series). Which characters would have the sweetest and best final love duet together? 
A satisfying but emotional end with Aliena and Jack in The Pillars of the Earth by Ken Follett is all I need. 
And I Tag YOU!